Psycho-Aesthetics eLearning Course SCAD
Psycho-Aesthetics eLearning Course Design
Psycho-Aesthetics is a framework developed by the design firm RKS. RKS partnered with the Savannah College of Art and Design to transform Psycho-Aesthetics into a course that can be taught in different disciplines such as Design Management, Service Design as well as Industrial design. My role in this project was to take the Psycho-Aesthetics content and design the course interface that resides inside the Blackboard platform of SCAD. This involved laying out the unit content, designing instructional graphics, defining the branded visual language and prototyping in Invision. The final result is a working course that is currently utilized by students.
There are 2 main projects for the quarter, however students are able to access the project page from any unit.
Every week the student is required to go through the unit pertaining to that week. In the sample shown to the right Unit 1 is Week 1 of the quarter and it presents the main concepts of Psycho-Aesthetics.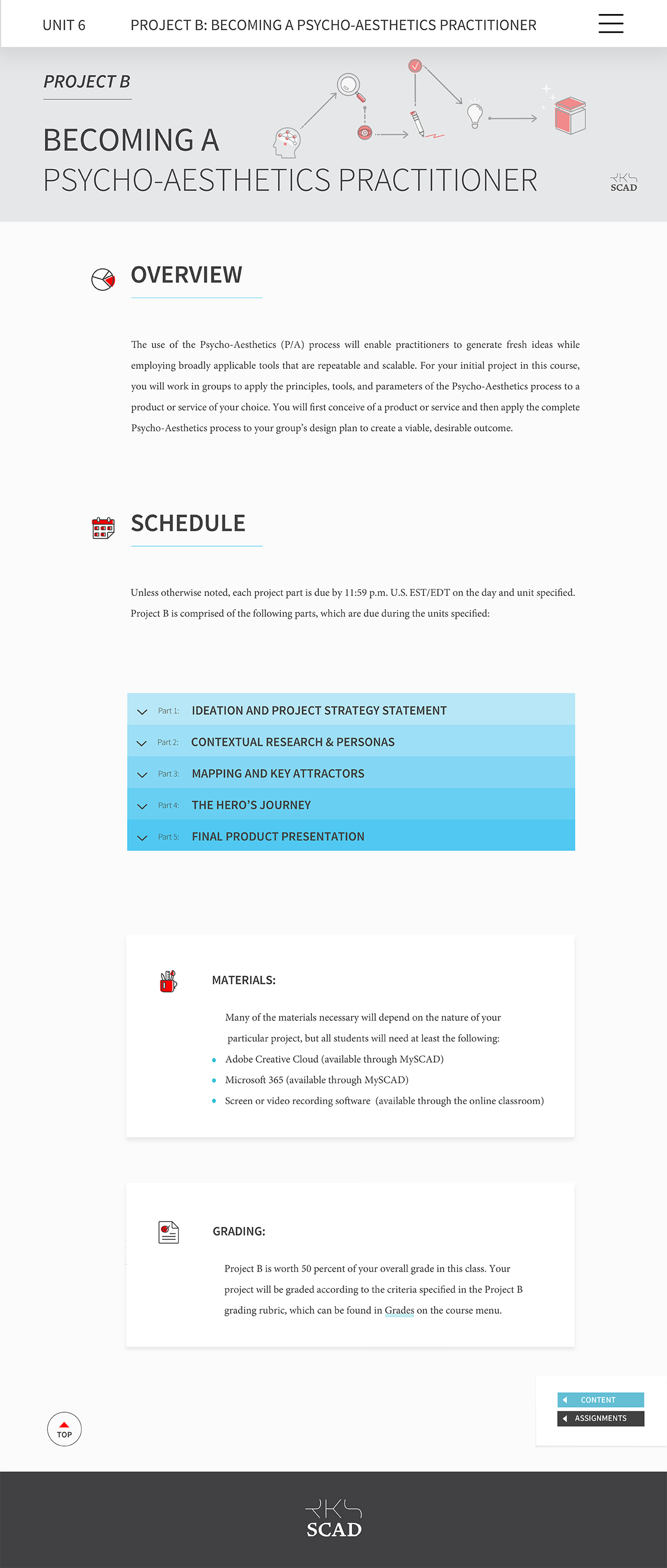 The course contains two main projects with 5 different parts.
The assignments page contains the distinct parts of the project. In this case for the second unit of the quarter the student goes through Project A, Part 1.
Each video contains a transcript page where the student can go back to and read if they need to.